MAKING OF AN EMBROIDERED PASHMINA
To be embroidered, the pashmina fabric must have a sufficiently tight weave and is therefore selected accordingly.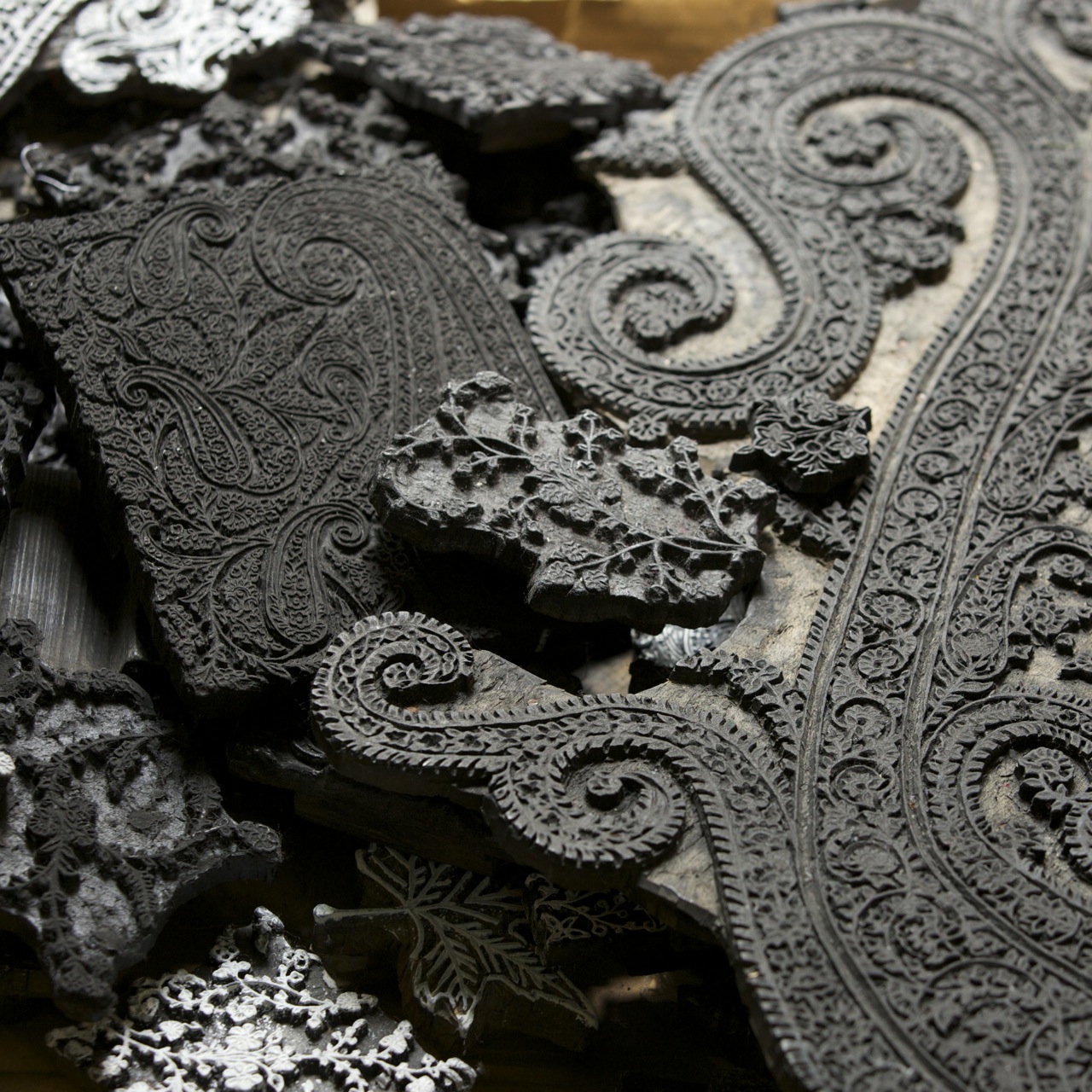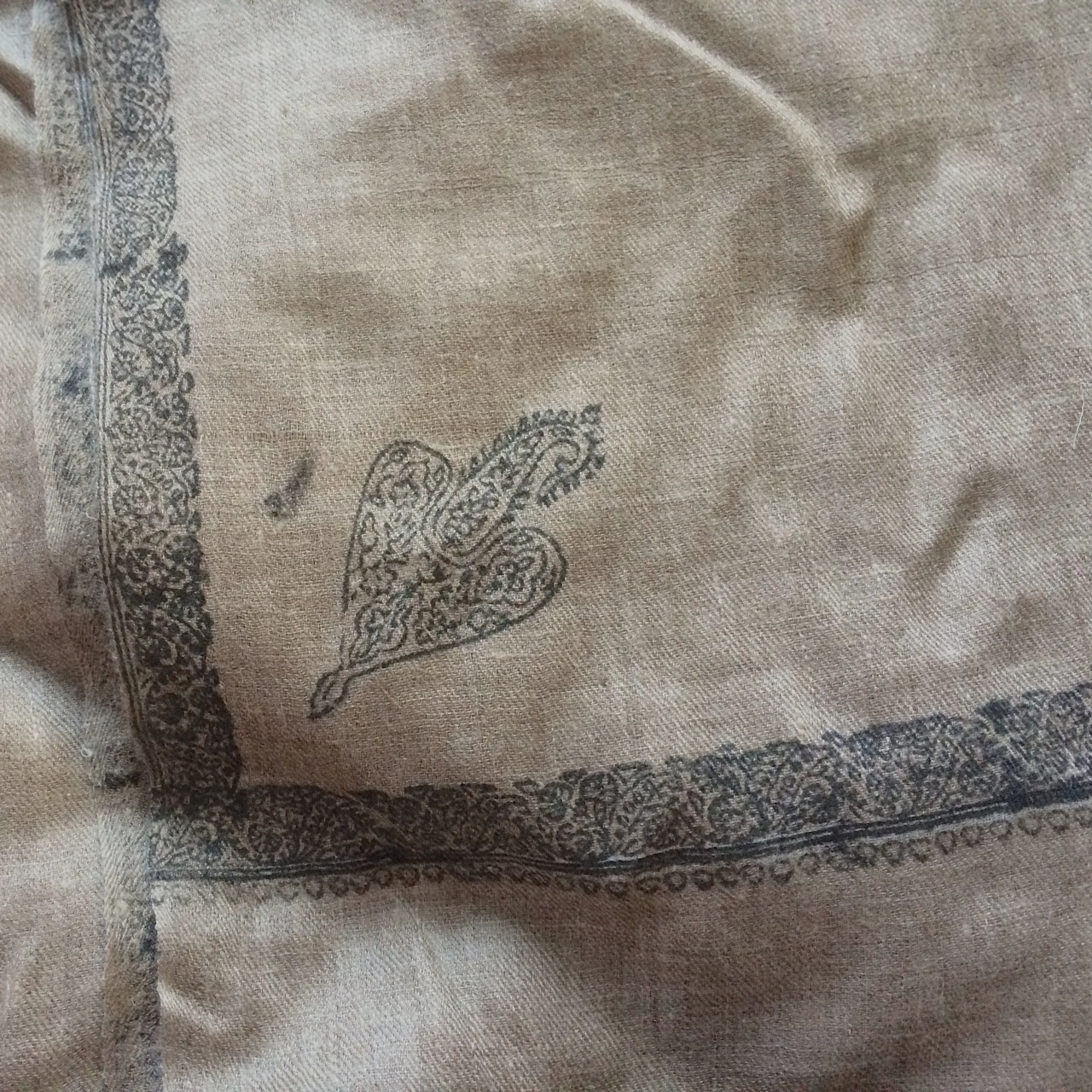 Block-printing the pattern
To be embroidered, the pattern must first be printed on the pashmina. Like all others this step is carried out by hand. The artisan will use the block-print technique: the pattern is carved in a wooden pad, which, coated with paint (a powder mixed with water) is affixed by hand with a very safe gesture Of pashmina until it is completely covered. Once the embroidered pattern the shawl will be washed, removing any trace of the pre-printed pattern.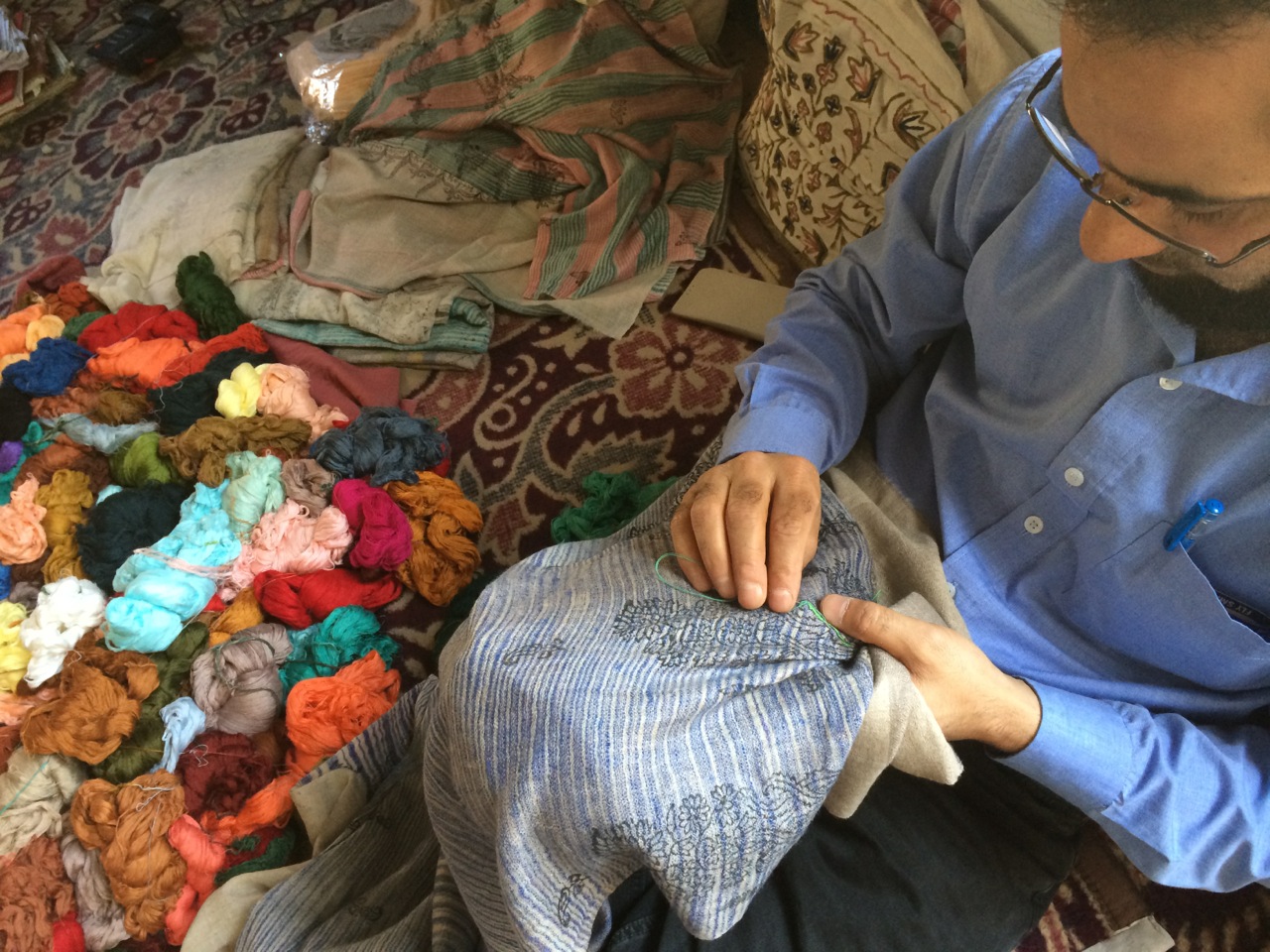 Choosing the colors
Each model is unique. The designer chooses the colors of embroidery yarn in cotton, or silk for the most luxurious pieces, then entrusts the pashmina to the embroiderer. He will carry out the embroidery at home, working several hours per day.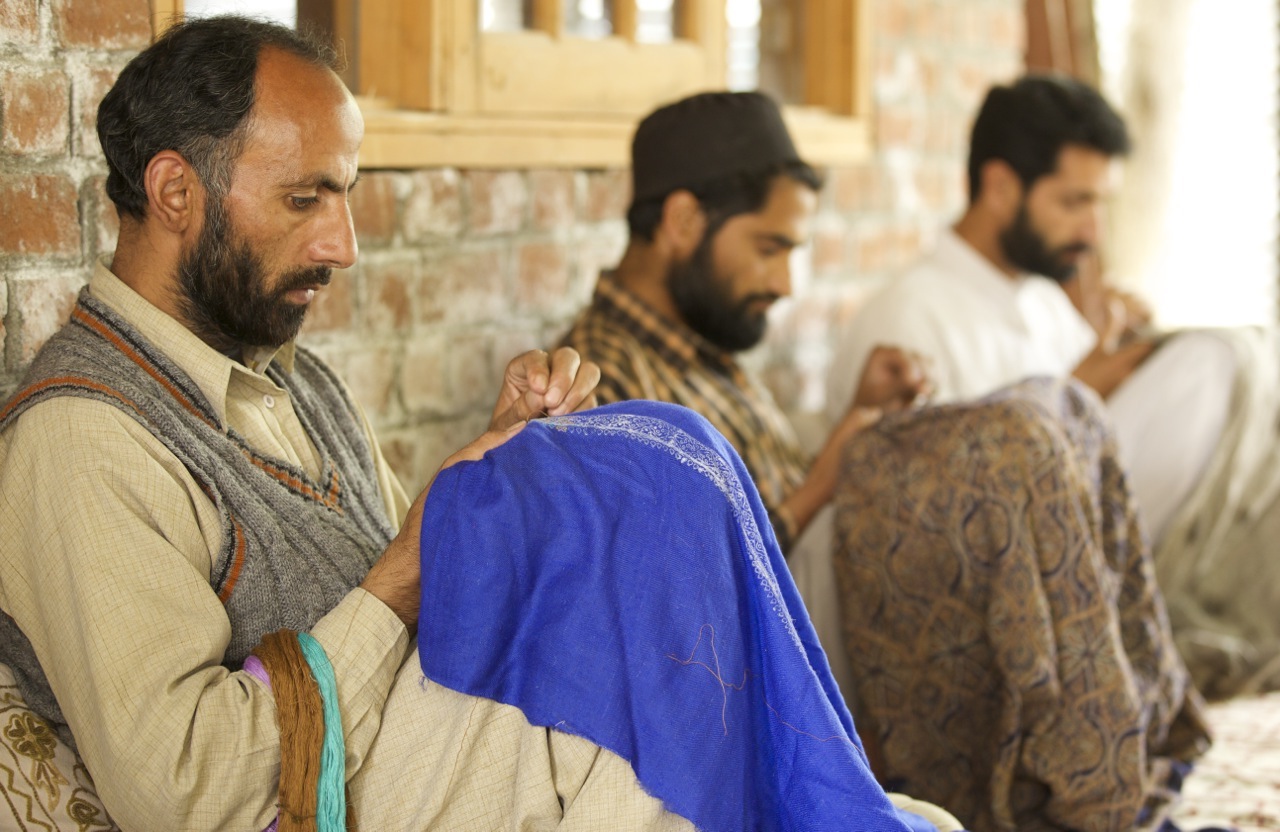 It is a man's work, traditionally carried out in the winter when the fields are at rest. Depending on the embroidery surface and the complexity of the pattern, the embroidery of a pashmina can take from 2 weeks to several months of work. Some embroideries are totally reversible, to the point that the place and the backwards become almost indistinguishable. The final value of embroidered pashmina depends on the experience and level of dexterity of the embroiderer. The most intricate embroideries can take years of work, these exceptional pieces display a value in relation to the work provided and generally join the wedding trousseau of the fortunate heirs of India and the countries of the Gulf ...
Here are some examples of embroidered pashminas completely reversible. Do you recognize the wrong side? For centuries, the Kashmir region has been the only place in the world to master such a level of excellence: inherited from the Mughal culture, more than a craft is a true Art! Entirely handmade, each pashmina embroidered is totally unique and restores its nobility to the notion of Luxury ...
Be ready to travel : in this video Princesse Moghole is proud to present the work of her artisans ♡