Princesse Moghole is above all a story of passion: a passion for travel, and the fine crafts. At the meeting of these two passions, an exceptional fiber - soft, warm, light - rich with centuries of history: the pashmina.
THE FOUNDER AND DESIGNER
Working in Paris as a pharmacist, Claire Denouel puts her life parentheses to travel around the world for a year, with her camera. In India, she discover the uniqueness of a culture with ancient traditions and exceptional craftsmanship. She falls in love with an impalpable fabric with heat and unmatched softness : pashmina. It did so continually getting to know this unique fiber, and patiently traces back its origins up to over 4000m on the borders of India and China, among the nomadic shepherds of Ladakh .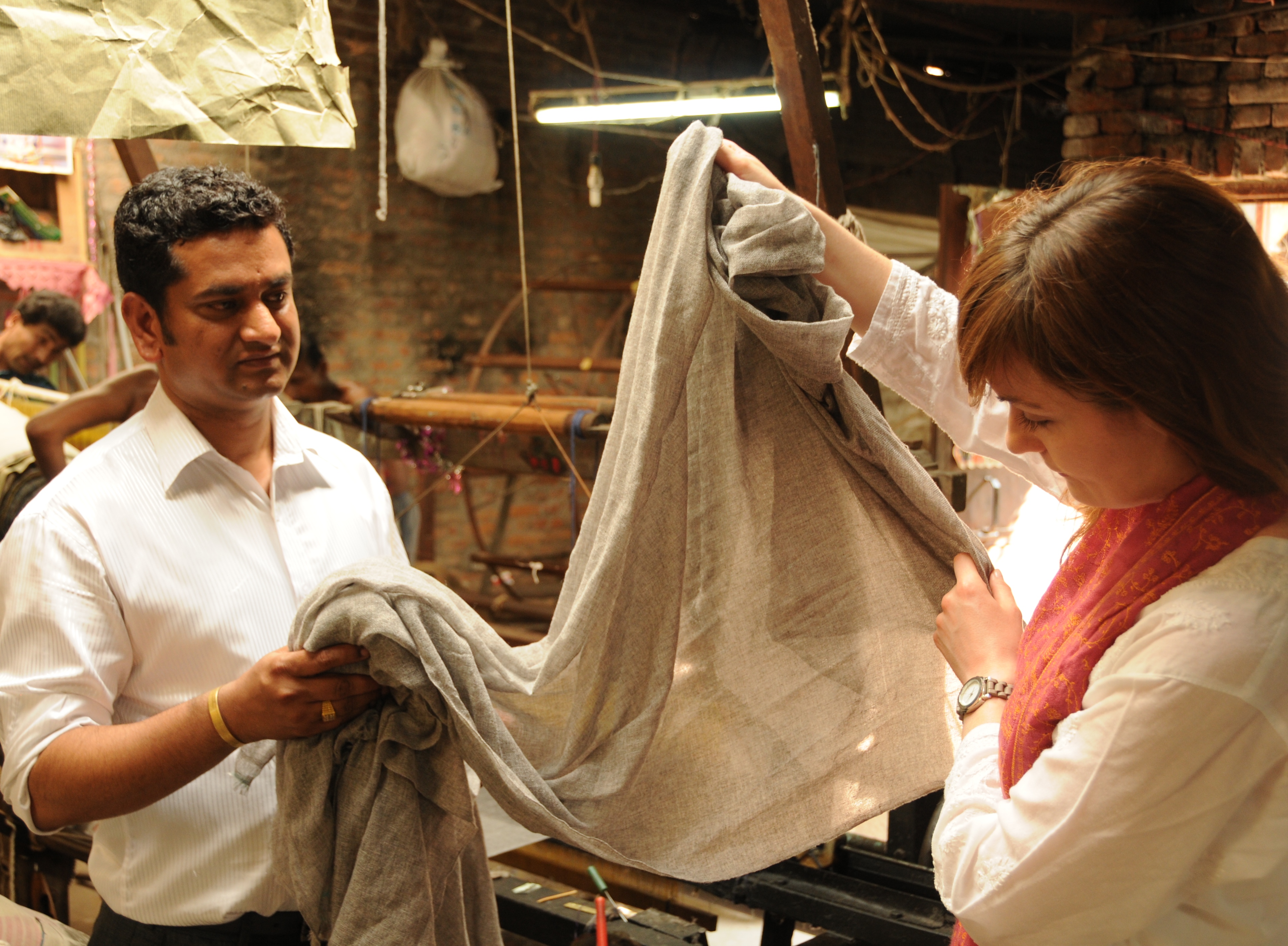 THE BRAND
This fascination, followed by beautiful meetings, decide her to bring this prestigious product currently reserved for few privileged because almost still impossible to find in Europe, and to make it accessible to all.
In a qualitative and ethical concern, in India as well as in Nepal, she selects quality demanding small family workshops, still working by hand. And in order to offer prices as light as a pashmina, she decided to minimize the number of intermediaries by selling exclusively online.
Princesse Moghole was born.
WHY A PASHMINA ?
At a time when factories and industrial production have become the norm, pashmina derives its soul from the hands of artisans who make the unborn and stands out as an ethically responsible cashmere.
Indeed, by its artisanal production in small amounts, in accordance with ancient traditions and an unspoiled environment, it helps to perpetuate a traditional lifestyle, providing income to all families working at every stage of its manufacture.
Princesse Moghole invites you in a journey and tells you the story of a pashmina :