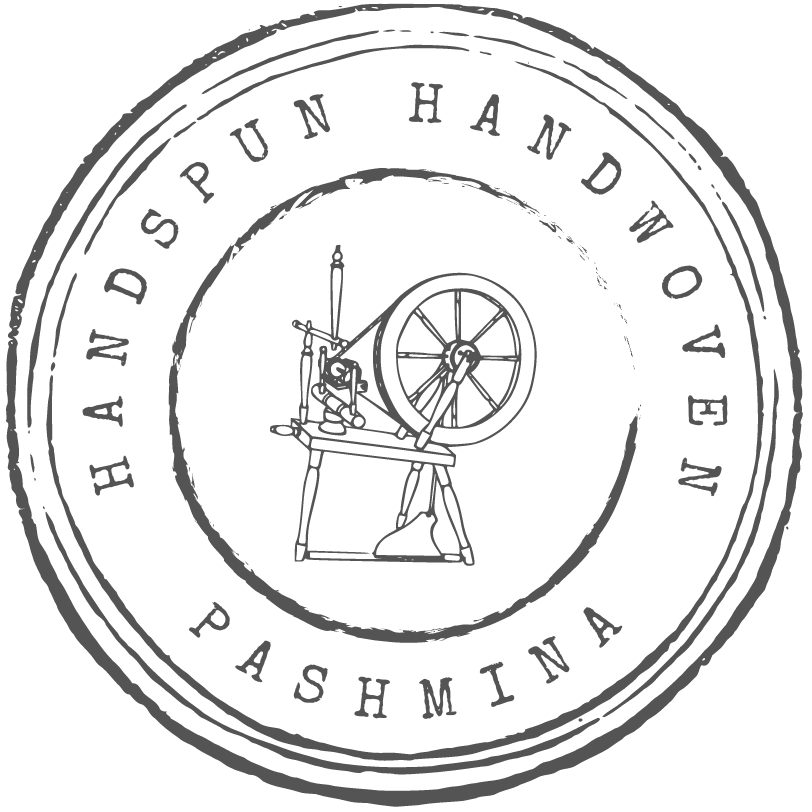 HANDSPUN /// HERITAGE COLLECTION
The cashmere that makes up this piece has been hand-spun in Srinagar. Traditionally done by women, the hand-spinning of pashmina is done on a wooden spinning wheel called charkha, but unfortunately this is disappearing to reduce production costs. By choosing this piece, you are helping to preserve traditional skills and support artisan communities.
_______________________________
THICK PASHMINA, THE EPITOME OF LUXURY...
This throw is made from a luxurious hand-spun pashmina yarn, three times thicker than the thin pashmina of traditional ring shawls, which gives it an incomparable softness. Its generous dimensions are perfectly designed to allow you to wear it also as a shawl or around your neck to keep you warm this winter.
This rare piece of exceptional luxury is exclusive to Princesse Moghole.
Color : natural beige and black
Weave : twill with fringes natural beige and black
Size : 145 x 145 cm
Weight : 480 g
Material : pure pashmina 100% cashmere harvested in Ladakh, India, in thick quality equivalent to 6 ply, handspun in Srinagar
Manufacture : Handspun and handwoven in Srinagar in Indian Kashmir
Care instructions :
 Dry Cleaning
Delivery : free shipping worldwide
Comes to you in :
 its box with a cotton dust bag